Translations hard?
Make it easy.
What?! makes translating your applications easy as pie, you just can't eat it.
You have it all.
Nice and easy to use interface
Designed for XLF-translations
Created with Angular i18n in mind
Matches new source files and existing translations
Easy to use statistics
Shows missing translations
Indication for changed sources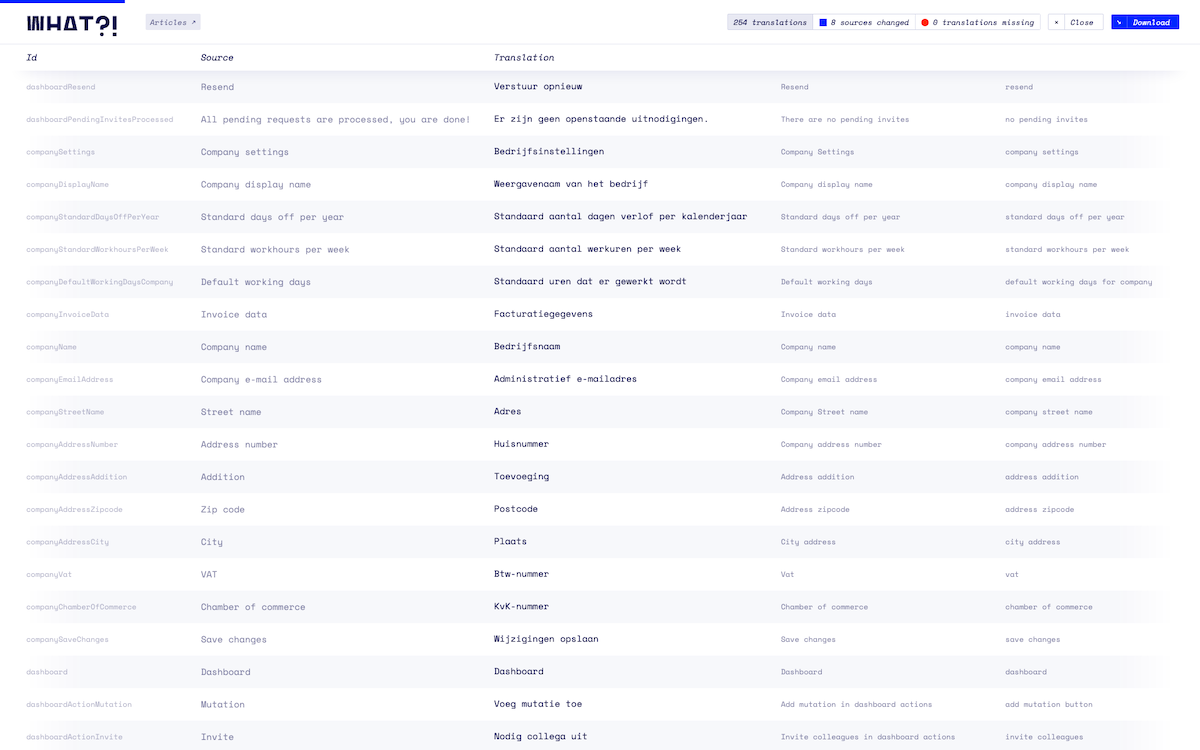 Just type and tab
Type your text and push tab, on to the next one. We make it easy so you can focus on your work, not the tool.
Mergefest
Just throw in your new source file together with your existing translations, it will automatically match them up for you.
Keep it local
We don't store any of your translations, any sensitive information in your translations will always be safe.
Know your numbers
Always see in a glance how many translations you have and the amount of work that needs to be done.
Keep grip on changes
Source changes are shown to make sure they are still on point, you can even filter on them.
Don't miss anything
Easily see all missing translations, how many it's about and filter on it so you can work through them.
Translation filetype support
Angular is not the only tech stack that needs translations. We want to help all builders create awesome apps.
Want to know when we support your stack?
Get a notification